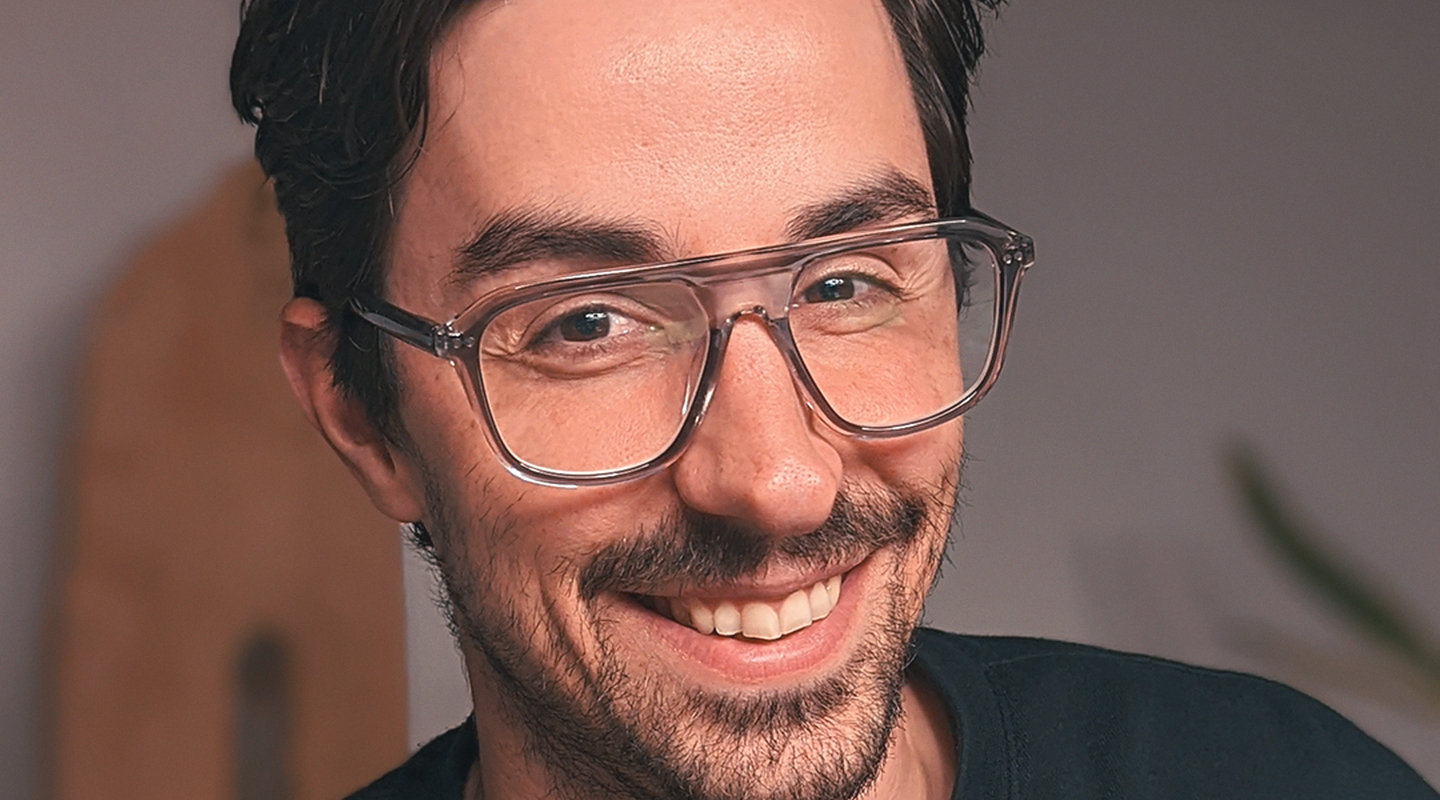 Haven Kafe - Mat Latour-Duhaime
In this installment of the Haven Kafe we are talking to Mat Latour Duhaime, a concept artist here at Haven. Yes, that means this edition will include some awesome art! Although, none of it is related to our current project - you'll have to wait a little longer for those. Read on to learn about his path to Haven, his hobbies, and a very peculiar superpower. 
Let's start right off the bat with some art: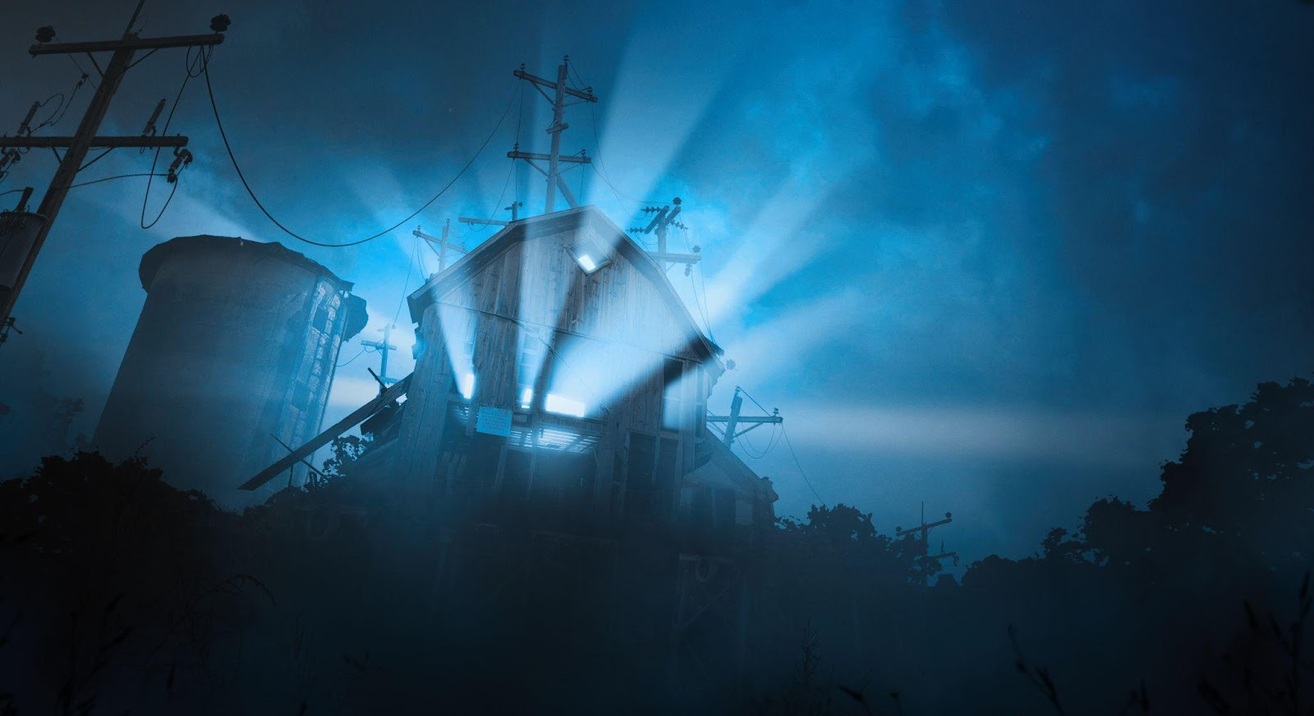 You may have seen this one on our website!
HK: You've got loads of experience as an artist - can you tell us where you got started?

I've been drawing for as long as I can remember and never stopped. Even as a kid I knew I wanted to figure out how to make a living off of drawing. As I started thinking about potential careers, my first ideas were… architect or maybe graphic designer? I finally ended up studying traditional animation: learning how to animate the old way, create universes, characters and environments. 

Fifteen years ago, game design careers weren't as prevalent as they are today. When the video game industry really started to pop off in Montreal, I heard about a role  called a concept artist and knew immediately it was the gig for me. I had no connections to the industry so I burnt my portfolio to a DVD (this used to be a thing!) and then went door to door at studios in Montreal dropping off discs. EA picked it up and eventually hired me!

When I started off I would draw by hand on paper, then scan it on the one machine in a different corner of the building, email it to myself and then add color with a regular old budget mouse. Later I got my first drawing tablet and learned to paint directly in photoshop. There's no tool to rule them all but some are definitely more efficient than others.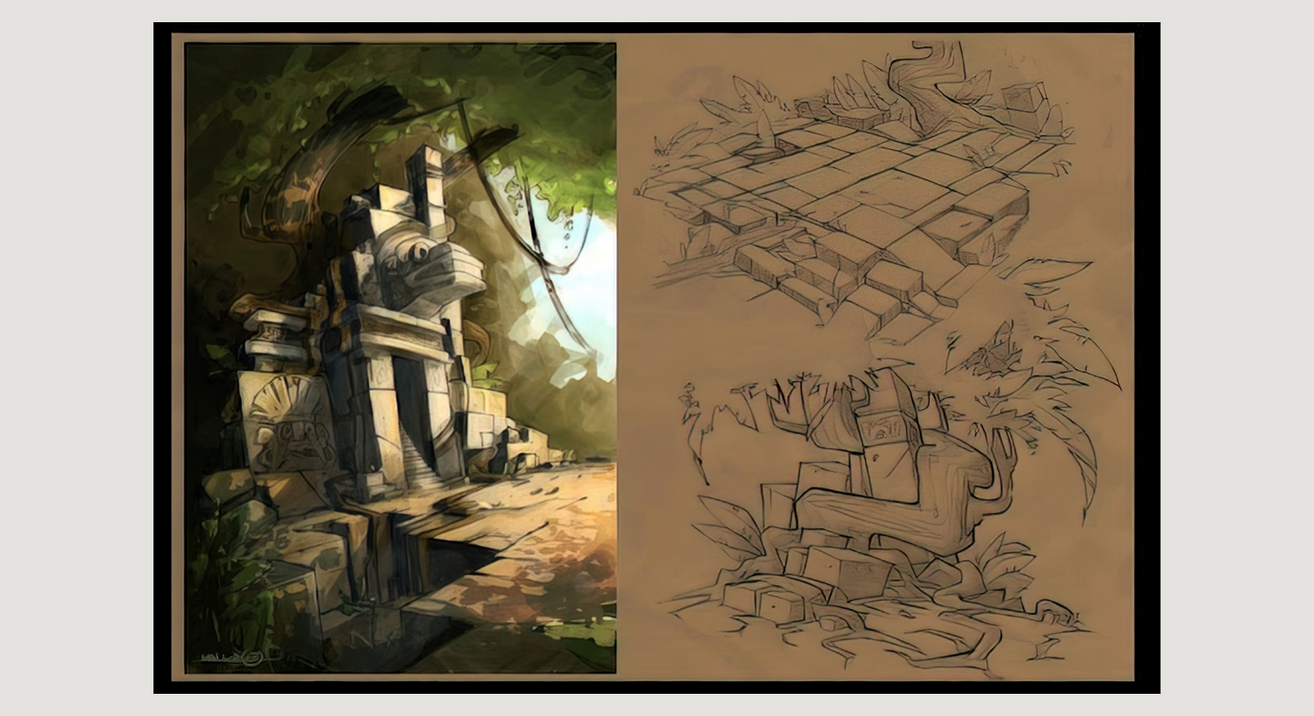 One of Mat's early concepts in the game industry (2007)
HK: And how did you get from pencil and paper all the way to Haven?

This is my third time joining a studio on the ground floor. I thrive on the chaos and uncertainty of starting from scratch - there's so much opportunity to define your own path. Plus this time I had the chance to do it with people I already trusted and considered my friends, definitely a bonus.
It actually reminds me of how I start a piece of concept art: there's a blank canvas, a ton of energy, and loads of brilliant ideas, and then you get to help turn it into something tangible and real without worrying about legacy baggage.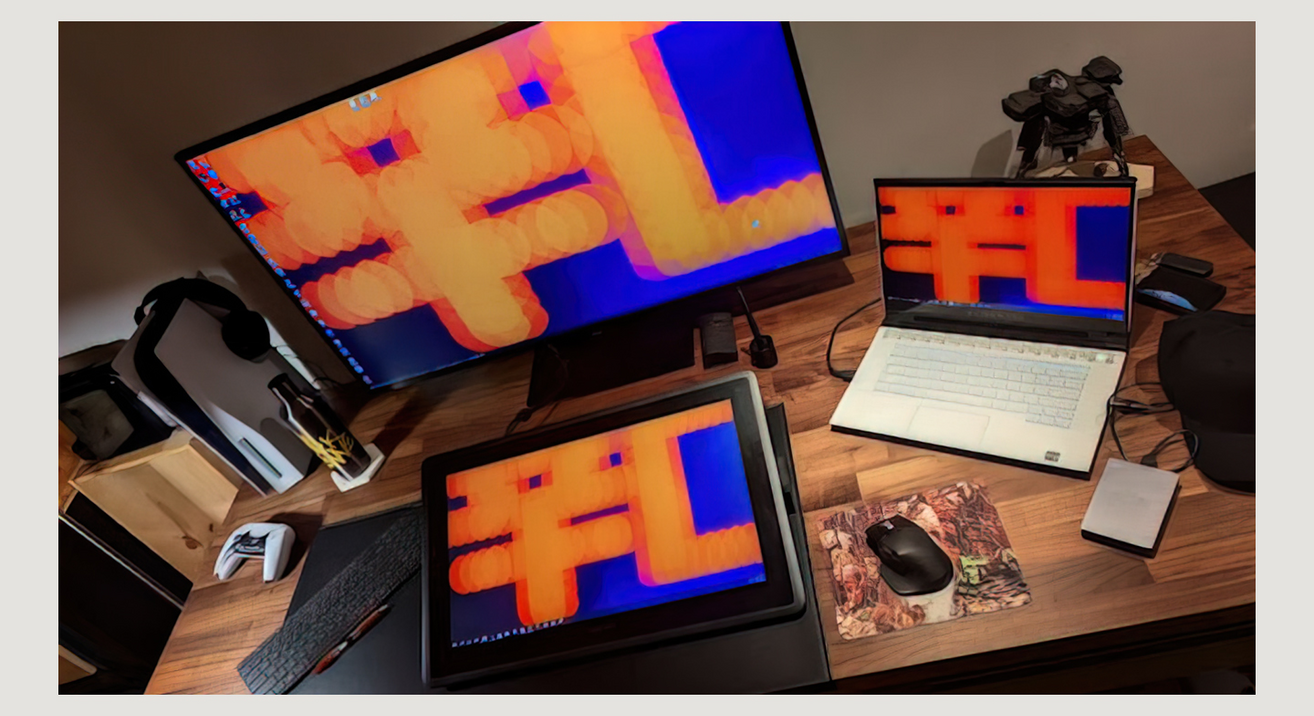 Peep the sweet cintiq!

HK: The studio has grown quickly in the past year - how would you describe working at Haven?

Being able to get back into a room with people has been great! Obviously work from home was a necessity during the pandemic, and I love that we have the flexibility to stay home when we need heads down focus. But do I miss sitting with other people brainstorming ideas in a more organic way. After all that videoconferencing, It's nice getting a few people to a whiteboard and focusing together to make something cool.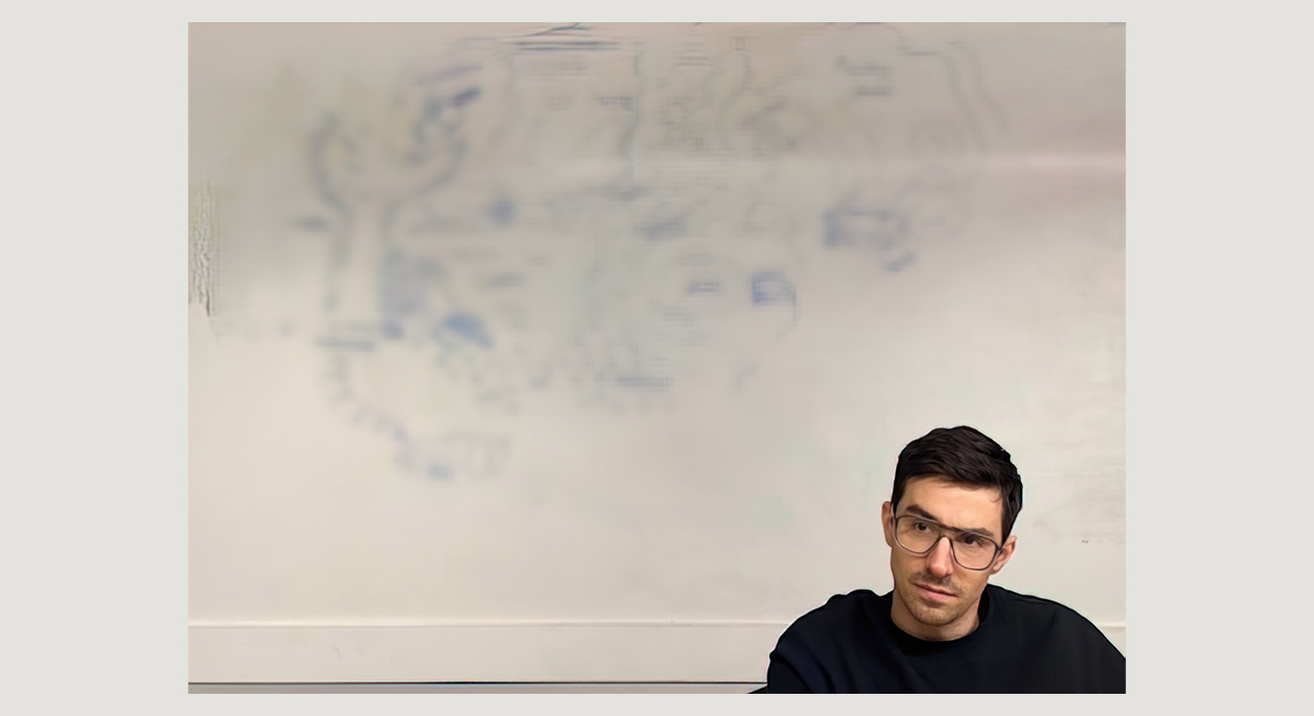 Thinking hard in a workshop! (No peeking)

HK: Have you seen any of our studio values in action?

I'll admit - at first the "kindness" value seemed like something that would be obvious? But the more you live it, particularly through stressful moments, the less obvious it can be. That's where you see every single person making a concerted effort to stay kind to each other. For a concept artist, where you have to put your heart into every piece, and naturally get a bit of creative fear that someone won't like it, that value really does translate into an environment where you feel safe to take risks, make mistakes, and try more cool weird stuff!

HK: When you're not doing "cool weird stuff", where can we find you?

Lots and lots of dog walking. I've got a border collie with loads of energy and he loves to walk for hours. I've been in every alley and park in the city just going on adventures after work.
My other hobby is winterbiking. I'm one of those lunatics you see with an old beater bike in a full ski outfit and goggles. It feels like winter biking is catching on. Montreal maintains more and more bike trails every year during the winter season and there are more specialty shops where you can take your bike for a post-ride shower to get all the slush off!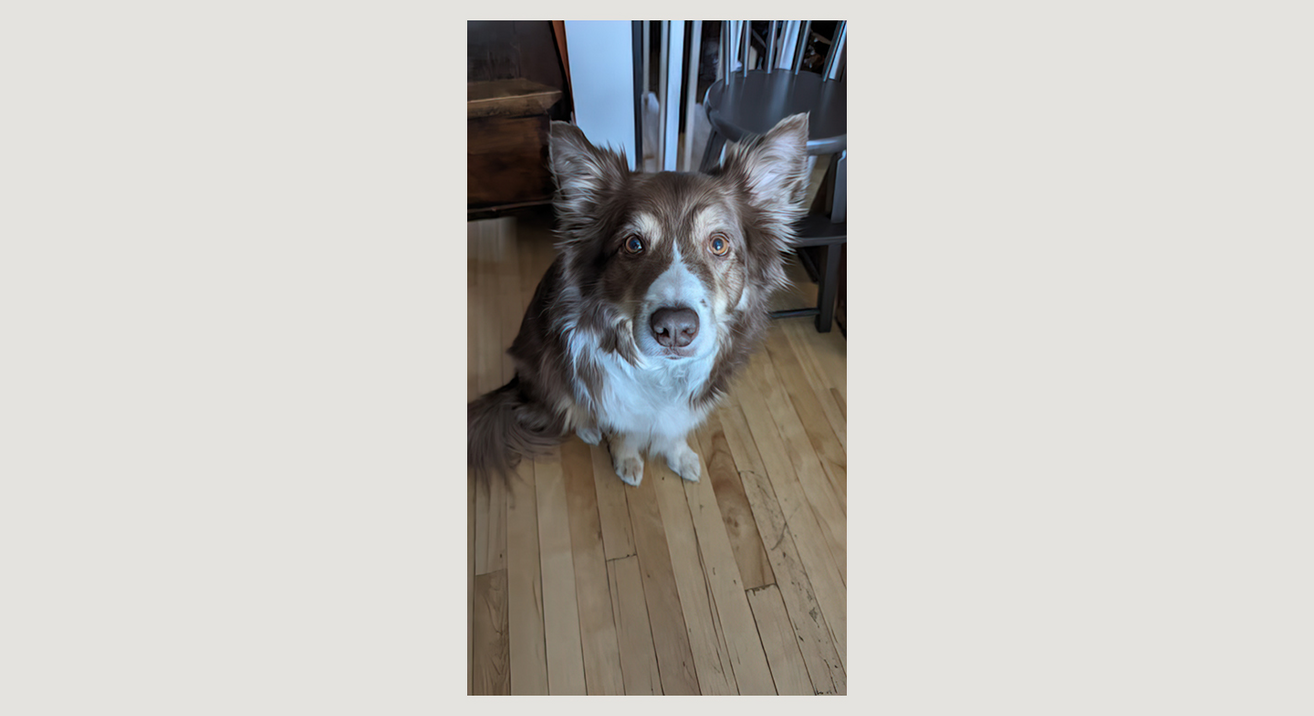 Balou looking for walkies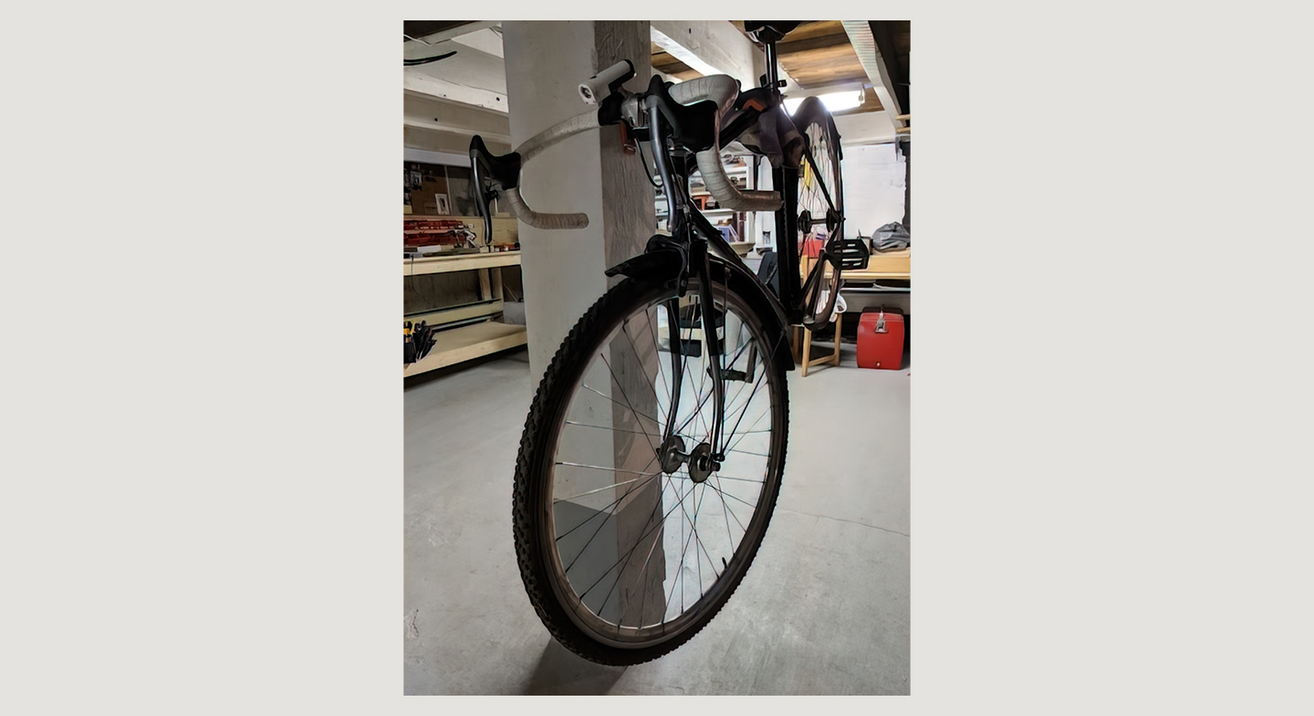 Winter beater looking for rides

HK: Other than being a winter biking lunatic, what's your superpower?

In my work, I would say reading people's minds! Before you call the authorities let me explain. When I'm working with an art director or a narrative director, they've got something in their head, or maybe some words they've written down or a few references and my job is to look inside their head and find a way to make it into an image. It can take me a bit of time to get inside there, but once I know a person well enough it sort of feels like I can just… take a photo of their dreams and print it out.

HK: That's amazing - but please don't ever photograph my dreams. What is an average day for you?

Wake up, 1st coffee, 2nd coffee, check some reference art pages, 3rd coffee, then hit my vibe and start putting pen to paper. One of my favorite parts of doing concept art is that every day can be deeply different: one day you're working on fashion props, the next you're studying industrial design, and then you're switching context to designing architecture. Some days you're painting a 2D landscape, and then the next you need to sculpt and object in 3D. Every art piece requires learning a ton, going through various references depending on the type of piece you're making. The only real constant is that you need to get a great result, and not get too attached to anything since there's always room to adapt, adjust, and improve.
"Industrial Madness" personal project (2018)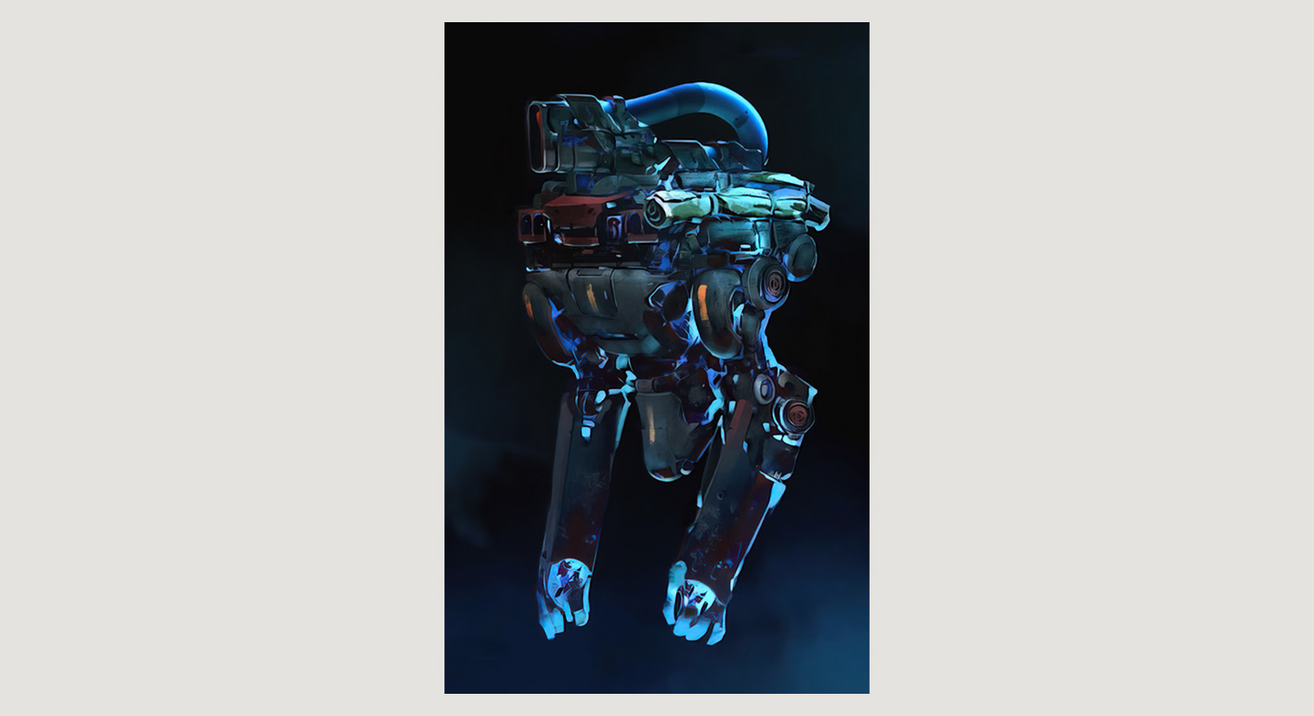 "Floating Droid" personal project (2016)

HK: What are you most excited about for the future at Haven?

We used to need to turn down great ideas because of technical constraints all the time, but now things are moving so quickly that it feels like anything is possible. The tools are more powerful and faster every day, and the best part is that with open source, many of those tools are free to everyone.
Using 3D software for concepts used to be way harder to use and learn, but with modern tools it's more intuitive and feels more like sculpting. The technical barriers are falling away and there's more space for pure creation, and a better link between your imagination and the screen.

Join us next time when we talk to our HR Director, Elise Brosseau about why she wanted to be a part of the Haven adventure, and how she approaches her job!